Loading Expertise Areas...
To search multiple phrases, use "|" without quotes. E.g. "Leadership | Change your culture"

Prompts loading...
Discovery

Loading.....
It\'s time to face the hard, data-driven truth that your corporate learning programs are likely serving your men better than your women.    Many organizations unknowingly perpetuate the gender leadership gap by giving more time, energy, and resources to helping men rise. In doing so, intentionally or not, businesses deny women opportunities to gain the critical leadership skills necessary for advancement—opportunities to which many men have always had access. This eBook provides actions companies can take to remove barriers preventing women from advancing, and highlights five core areas where women need increased access to learning and skill-building opportunities.  Click below to download.
Video is a unique beast. It's more engaging than a training manual, but sharing it on your LMS (or worse, on YouTube) can create problems. It helps you scale your training worldwide, but every new recording is a pain to produce. And it would be ideal for just-in-time learning, if only it could be effectively searched.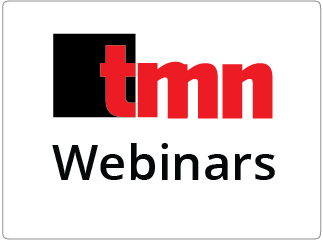 All training and learning aim on helping workers impact work positively. However, it is getting harder and harder to connect training to work impacts and knowing they actually happen. Work is changing so fast, training can\'t seem to catch up. So, we are back to rethinking how do we make our learners become "micro-experts" - teaching them to solve, fix and improve small work challenges that make them perform better. Unfortunately, we don\'t train them to be "micro-experts". We try to train them to know ALL content and force them to learn EVERYTHING in the hope that they will use the knowledge while on the job. But they don\'t and they won\'t - they won\'t even remember. In the webinar you will learn: What are "Micro-Expert" learners and workers? How do we focus, train workers on fixing, solving and improving work situations? What\'s the difference between a SME (subject matter expert) and a SE (Situation Expert)? How to implement a four-step process of creating learning that starts from work experience to micro-expertise? Preview case studies and example templates for "Micro-Expert Development."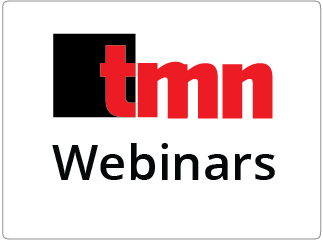 I have been privileged to work with Training Magazine and my good friend and partner Gary VanAntwerp. We grew Training Magazine Network from 2,000 members 10 years ago to 100,000 members today. Today we average 10,000 participants per month attending webinars. With some humility, Gary and I, have moved some small mountains to make this happen. We thank all of you. So, I decided to reflect on the over 100 webinars I have conducted, and by-the-way, I have done more webinars in other organizations. I invite you to learn what I learned the hard way. I am hoping, my few lessons, will save you time and make you a super webinar and virtual presenter. These are the topics: "What the heck, we didn\'t know what was a webinar 10 years ago." "The smoothest way to training from classroom to virtual learning." "5 Rules of Learners Engagement" "Why webinar participants want a selfie with me when I see them in person." "I\'m a webinar rock star. My mother-in-law, now sees how great her son-in-law is." "My personal wake-up calls." "I will never look back again .. to travelling United, Delta, Southwest, nasty attendants, long waits, and noisy passengers." "Webinars are heaven like - Look I am in my pajamas." For those who actually attend, get an eBook on Ray\'s "Webinar Heaven - New Life, New Skills, New Rewards"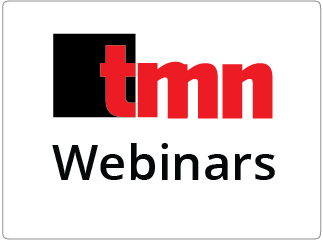 L&D designers, developers and leaders aim for training that provides perfect answers. Unfortunately, when workers are at work, not all conditions stay perfect. There are deviations, exceptions and unknowns that they have not been trained on - mainly because training programs are for perfect solutions, rather than exceptions. Consequently, workers are immobilized and unwilling to go beyond the unknown to take charge and solve problems at work. This brings work results to a halt. In this webinar, you will learn: Understanding the differences between training and learning and what happens in real work. What are the opportunities that can bridge the perfect training ideas with the deviations, unknowns and unfamiliar in real work conditions. How to assist learners and workers go beyond the training programs they are provided. What tools can you use to help learners anticipate and take actions in unknown conditions. Preview case studies and research on "Training for the Unknown."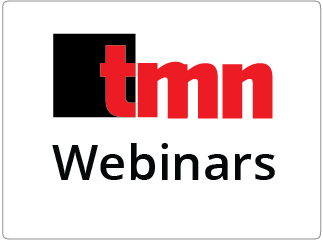 Jane Hart published a study on the "least and most valued learning" (http://bit.ly/2xBQjyH). The study suggests that work experience is the most valued way to learn. However, most L&D designers, developers and leaders have no clue how to "package" or "templatize" work experience sharing to make it organized, easy, repeatable and trackable learning method. Being unable to do this causes a huge missed opportunity for learners to improve their expertise and knowledge. In this webinar you will learn: How to package, templatize and deliver an "Experience-Based Learning" method. What are the key elements in work conditions that must be transformed into learning. How to accelerate the cheapest, fastest and most abundant way to learn from work experience. Preview demos, examples, and research results from the "Experience-Based Learning."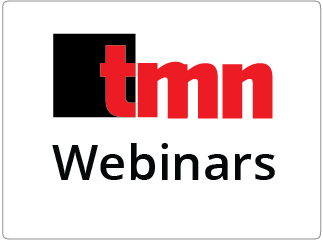 Have you heard this "training is just wasted time" complaint from learners and leaders? Sadly yes. Most training and learning programs are time-wasters. They suck the life out of learners\' energies, time and enthusiasm - consequently, we cause them to fail in their work. The single biggest reason is our compulsion to "force train" or "force feed" ALL of the content we feel they must learn. In this webinar you will learn: The concept of abstraction and how to use this technique to train only on what is needed The steps to focus on the highest impact content for the biggest returns Case examples on how to design a template to abstract ideas for time saving, productivity boosting and performance enhancing learning Get a copy of the "10 Tips on Creating Time-Sensitive and High Value Learning"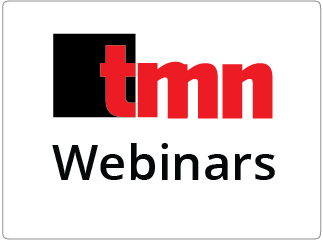 Wait, what? Engaging compliance training? Compliance learning is traditionally seen as a laborious, boring and painful process that learners must endure. But it doesn\'t have to be! It\'s time to shift your learning strategy to focus less on the legal side and instead consider the learner\'s perspective. Join us to discover tips, tricks and strategies to make compliance training interesting and fun, including: Locating "context-driven content" that adds usefulness to procedures, policies, software, guides, etc. Shifting the style and delivery of content with trickles and snippets, cases, scenarios, and applications Utilizing your LMS to deliver timely and engaging compliance eLearning content Case studies and examples of engaging technical and compliance programs from successful companies Attend the webinar and receive the "Top 10 Best Tips to Create Engaging Compliance Learning."
With hyper-busy schedules and information overload, its critical for training professionals to find innovative ways to maximize the impact of corporate learning initiatives. On-demand video learning programs provide a flexible training platform for your employees and empower them to learn on their time. When combined with interactive content, they can also effectively transform expensive live training into accessible and high-performing training assets.
Games have always been great for elearning. Sometimes we design custom games to fit our organization's culture or specific business need. Other times we reimagine classic games and redesign them for learning interactions or even full elearning courses. Designing a custom game takes a lot of time and effort and those projects are usually rare. If you're interested in developing a game in Articulate Storyline but overwhelmed where to start, this session will ease your anxiety by exploring the fundamental building blocks of Storyline and how we can leverage them for interactive gameplay.
Login to add your interests.
Login to add your insights.