Loading Expertise Areas...
To search multiple phrases, use "|" without quotes. E.g. "Leadership | Change your culture"

Prompts loading...
Discovery

Loading.....
It's a busy time to be a futurist. The pace of change in the workplace continues to accelerate. Expectations of people leaders to effectively move their organizations and teams forward have seismically shifted. And that is likely only to continue. Shelley Robbins, PhD, senior faculty chair of masters programs in business at Capella University, recently discussed this topic as part of a panel at the BetterUp Shift conference, which delved into the science of talent development in a world where people enablement will be the way of the future. The following are Robbins' takeaways from the panel on how people leaders can prepare for the future of work.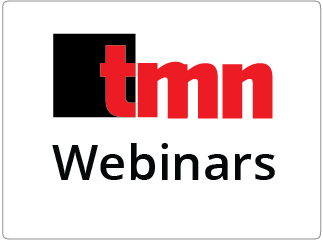 The number one concern of CEOs today, is their organizations\' ability to attract and retain top talent. In the same vein, 94% of employees say they\'d stay with a company longer if it invested in their future. As the workforce becomes more multi-generational, learning and development opportunities are increasing in demand. But, to make a measurable and valuable impact, your L&D program needs to meet the needs of your entire organization. Join Learning Solutions Expert, Dirk Engel, as he gives you an inside look into the award-winning BizLibrary Solution and demonstrates how a partnership with BizLibrary will make your organization a more productive and engaged modern workforce. This product demo will provide insight on: How a partnership with BizLibrary will help increase engagement and create a modern learning culture within your organization Why our award-winning content library makes it easy for employees to apply the skills they learned to their work, while keeping them engaged An administrator\'s and employee\'s view of the many features of our LMS Chat with a BizLibrary expert and get your questions answered
Have you heard this "training is just wasted time" complaint from learners and leaders? Sadly yes. Most training and learning programs are time-wasters. They suck the life out of learners\' energies, time and enthusiasm - consequently, we cause them to fail in their work. The single biggest reason is our compulsion to "force train" or "force feed" ALL of the content we feel they must learn.
Scenario-based learning is a proven effective method for learning using complex real-life situations. However, the effort and technology to develop scenarios have often appeared to be too complex, expensive, and time-consuming. Today though, authoring tools have advanced to make designing and developing robust scenarios to be easier and more efficient than ever before.
According to statistics that address our domestic government workforce rapidly aging, virtual reality can be a lifesaver when it comes to providing a dynamic and effective tool to improve memory retention in the aging workforce. It\'s proven that people, especially older people, learn by doing and this is exactly where VR can make a huge impact in your organization.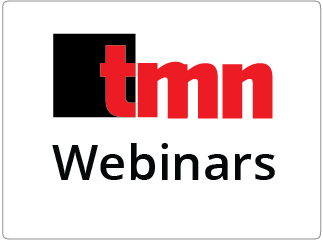 How is your 2019 training budget treating you? It\'s early in the year, and many L&D managers and directors are figuring out how to best apply their budget to their annual goals. Many of us have limited funds, so we start asking ourselves questions like the following: 1. Should I develop this course or learning program in house, or purchase existing content from a vendor? 2. What kinds of content are out there, and how do I select content that will best serve my learners? 3. How can I use course content catalogs to augment our existing curriculum? 4. How do I develop more custom content without investing more of my budget? 5. Can I save money by presenting some instructor-led classes in a virtual format? In this session, Katrina Marie Baker, Senior Learning Evangelist of Adobe will facilitate a discussion of these questions. You will have an opportunity to share your ideas and hear what fellow attendees are doing with their training programs. Katrina will also share real-life examples and practical tips for prioritizing, planning, and budgeting against your organization\'s L&D priorities.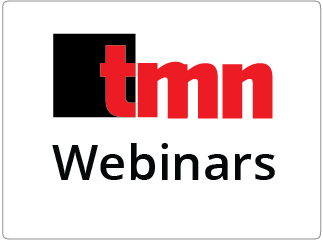 Companies spend around $90 billion dollars annually on non-cash incentive programs. Yet, even among the most admired companies, satisfaction with recognition is almost always among the lowest rated items on employee opinion surveys. With so much investment, why is there so little return? Join nationally recognized employee engagement experts, Dr. Bob Nelson, President of Nelson Motivation, and Dr. Rick Garlick, Vice President and Strategy Consultant for Magid Associates as they discuss the following: Poorly designed recognition and incentive programs are, at best, ineffective, and at worst, de-motivating. Well-intentioned HR professionals often design recognition and incentive programs that they personally find motivating, without necessarily considering the feelings or preferences of those on the receiving end. There is often a slanted focus toward tangible rewards without considering the potential of non-tangible rewards. Segmentation research is an effective tool for designing employee reward and recognition systems in the same way that customer segmentation is an effective way of marketing products and services. Every U.S. resident who ATTENDS the live webinar will receive a copy of Dr. Bob Nelson\'s book, "Recognizing and Engaging Employees for Dummies" by mail following the webinar. This is not a drawing. ALL qualifying attendees will receive the book. Be sure you log in with your full First and Last name. Like this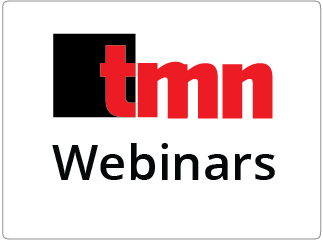 Join us for a free webinar with Dr. Pooja Jaisingh on February 21, 2019, and get a step-by-step demo on how to use a course template for quickly creating visually appealing eLearning courses using Adobe Captivate (2019 release). In this webinar you will learn how to: Create a storyboard and convert it into an eLearning course Use an existing course template for creating visually appealing eLearning courses Swap out the text and graphics in the template and make them your own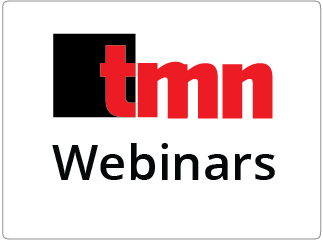 If you need to change a flat tire, are you more likely to sign up for a course on auto-mechanics or search YouTube for a quick solution? We\'re in an age where a short burst of content—just enough, just in time—rules. Discover how you can create timely and convenient MicroLearning lesson on your own (it\'s easier than you think!). In this virtual training, you will: Explore 5 tips you never knew about making MicroLearning work for you Identify 4 ways to incorporate MicroLearning into new and existing training programs Discover video hooks to make MicroLearning content memorable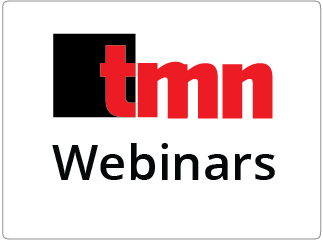 For years cellphones (now called smartphones!) have been the bane of trainers. But not anymore. With the right tools, trainers can turn smart devices into powerful learning tools. In this session, Bob will both share - and model for you strategies that he will be using in his pre-conference workshop and other sessions at the Training Conference -- and you\'ll get to experience how the methods can be used even in a webinar. Included will be: 1. Using smartphones to engage people before the class even starts -- even weeks in advance! 2. Creating a quick pre-class survey 3. Using smart devices to create action idealists -- and action plans 4. Conducting a powerful Q&A session -- begins during class -- and allows additional answers to be pushed out after class 5. And much more. Bob has 17 strategies in total
Login to add your interests.
Login to add your insights.