Loading Expertise Areas...
To search multiple phrases, use "|" without quotes. E.g. "Leadership | Change your culture"

Prompts loading...
Discovery

Loading.....
Learn the importance of investing in front-line people leaders, who, when well prepared, can help you bring your business to the next level.
Problem - Employees are going overboard, leaving companies at a faster pace than ever before. You work so hard to recruit the right talent and yet 1/3 of employees quit their jobs in just the first six months! One major factor in this is lack of great onboarding.  Companies fail to realize the need to reinforce the "buying decision" – yes, onboarding is a key time for new associates to determine if they made the right choice or not.
Sales and Marketing teams exist in highly competitive, ever-shifting environments. Determining your teams' focus can be a game changer and help set the stage for immediate and long-term WINS.   
One of the biggest challenges faced by organizations is generating consistent buy-in from trainees in the face of constant distractions and competing priorities. There are a variety of methods that can be used both to communicate the importance of training materials to the team, and to increase their likelihood to complete and retain the ideas and information from the training.
The virtual environment is rapidly changing, and participant expectations are high. Are you keeping up with new ways to communicate and connect with your audience? Are you presenting yourself as a virtual professional?
We all know how important clear goals are to management. We sometimes forget they're not enough. If you want an employee base that brings their best, they need more than goals – they need access to resources, and they need to be able to perceive their own progress along the way.
The truth about the future of work is that it's unpredictable. As technology, industries, and demographics continue to shift, organizations have found themselves in a position as exciting as it is challenging: What will the future hold, and how do you prepare for the unexpected?  
You can keep taking your best guesses on how best to engage your team, your bosses and your customers ... or you could understand the science behind what really makes the difference. The science of the brain is the cutting-edge of the art of management. The Neuroscience of Engagement webinar shares insights and strategies that help us raise our game.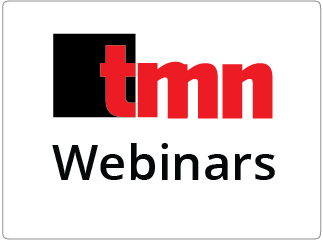 Join Lou Russell and her friends for a different kind of webinar. We\'ll be having a party, playing games, building treats, celebrating all holidays of December and spreading peace and love (yes, Lou was a teen in the 70s). If you\'d like to push the envelope on your webinars or if you just like holidays, you\'ll love this sleigh ride of new ways to use webinar technology.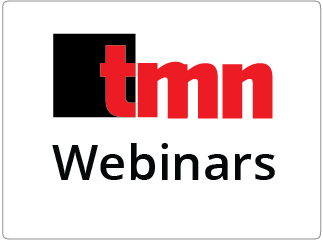 The end of the year is a traditional time to recognize employees, but how you recognize them will define the difference between boring and exciting, between ineffective and engaging, and inspire greater performance in the coming year. Join Dr. Bob Nelson, multi-million copy bestselling author (1501 Ways to Reward Employees, The 1001 Recognition & Rewards Fieldbook+) and the world\'s leading authority on employee recognition, rewards and engagement to discuss creative ways you can recognize your employees this holiday season that goes beyond a glass of eggnog at the holiday office party. Attendees will learn: A philosophy for year-end employee recognition Recognition principles for meaningful recognition Recognition challenges & mistakes to avoid Fun group activities for the holidays Specific usable ideas and strategies you can implement All registrants will receive a copy of Dr. Bob\'s recent interview "How to Meaningfully Recognize and Celebrate Employees" as well as his article "What Really Motivates Sales Employees".
Login to add your interests.
Login to add your insights.